2017 AREA 2AAAAA CHAMPIONS
Click here for Tournament results
STAY INFORMED
Sign up for Gator Wrestling 16-17 REMIND
to get updates from Coach E and team news
To receive messages via text, text @6ag8k to 81010
---
DUAL MEET RECORD
2015-2016 22-9
2014-2015 30-10
2013-2014 33- 9
2012-2013 37-7
2011-2012 38-5
2010-2011 35-10
2009-2010 25-14
OVERALL 220-64
---
FOLLOW US
COMING UP
| | | | | |
| --- | --- | --- | --- | --- |
| Jan12-14 | Thurs-Sat | | State Duals | Macon Centriplex |
| | | | | |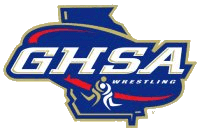 https://www.ghsa.net/wrestling
GHSA Wrestling State Championships
Presented by Georgia Army National Guard
When
Jan. 12-14, 2017 - Team Duals
Tickets
$7/day Thurs.; $10/day Fri.-Sat.;
$24 for 3-day tournament pass
Schedule
Where
Macon Centreplex
---
Ten reasons why your child should wrestle
---
SPONSORS
The Gator wrestlers, coaches, parents, and fans would like to express their deepest appreciation to our sponsors who have so generously contributed to the WCHS Wrestling Program.
Diamond Sponsors
Morris & Charlotte Capps and Daphne Jones
BJ & Shirley Thomas
Shane & Paloma Thomas
Gold Sponsors
Primesouth Bank
Jon Tindall
Sponsors
GA Power
Satilla Foot and Ankle
Lucas and Thomas Family Dentistry
Dan and Laurie Littlefield
Pineview Physical Therapy
Tournament Sponsors
Firehouse Subs
Jerry J's
GET INVOLVED
If you would like to become a sponsor
or make a donation to the team,
please contact Coach E!
or
Ware County High School is not responsible for any online content contained in this website.
This website is edited, produced, and delivered independently of the Ware County School System.
webmaster@warecountywrestling.com
Ware County High School Wrestling Waycross GA

This site was last updated 08/15/16